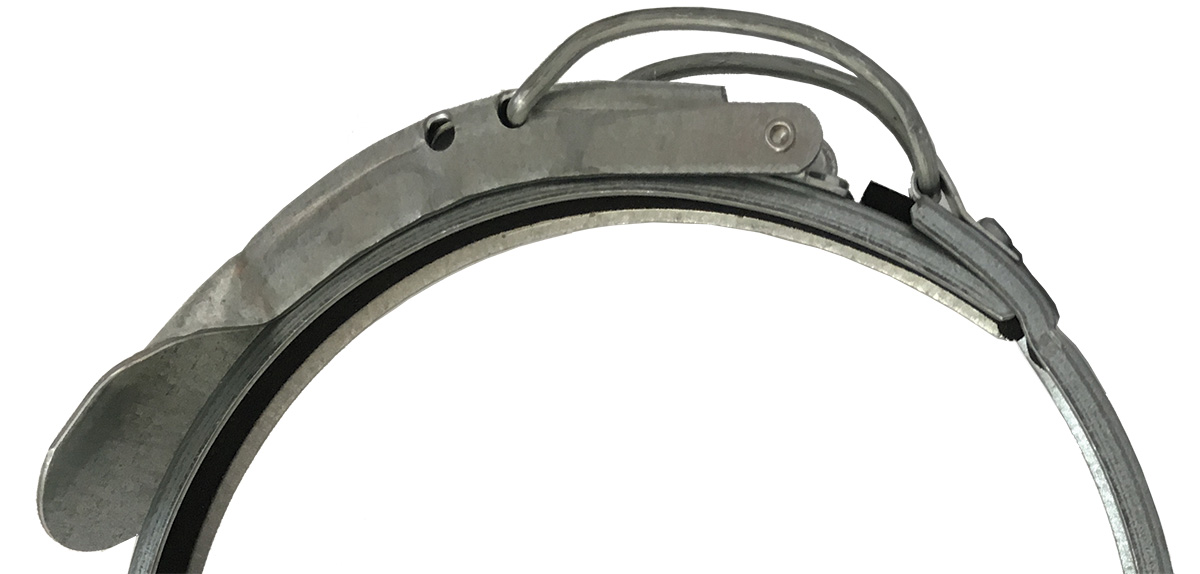 The Quick-Fit Clamp is the key component in our Quick-Fit modular, easy to clamp together duct system.

Since 2009, Nordfab has manufactured our reliable Quick-Fit® Clamp in our factory in Thomasville, NC, USA.

We have made small improvements to the design for even better sealing but the basic design has remained the same.

• The "overlap" (no gap) design ensures the tightest seal possible.
• The wide and lengthy curved handle provides installers more leverage to clamp it down for super tight seals.
• It can be used for both sealed and non-sealed systems so you don't have to order a special clamp for a leak-free mist installation.
• Three seal types are available to fit almost any type of dust collection application.

Like all our products, our clamps are quality inspected according to our ISO-certified procedures.
Visit our clamp product page for dimensions, item numbers and additional information.