Nordfab is the world's largest manufacturer of clamp-together ducting for dust, mist, fume, and smoke collection.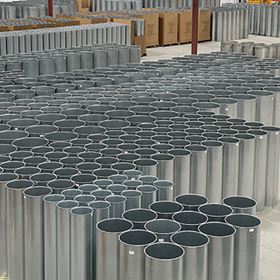 Nordfab Now® is a program intended to provide our duct products faster - to reduce the amount of time between order placement and product shipment. Customers placing orders for Nordfab Now designated ductwork, which includes standard items needed for most typical installations, can expect their order to ship the next business day after order placement.
Nordfab recently completed a 55,000 sq ft facility expansion at our QF Plant in order to create space to stock more products. We are well on our way to building Nordfab Now stock levels of nearly 800 of our most commonly ordered items.

Customers soon will be able to order Nordfab Now designated ductwork using our online portal.

When Nordfab Now is fully implemented, customers will be able to create Nordfab Now designs using our award-winning installation design software, Quick-Fit Visual®." Learn more about Quick-Fit Visual

Some of the benefits of Nordfab Now:
• Duct items missed when planning an installation can be very quickly provided.
• Damaged ductwork can be quickly replaced, possibly reducing operational shutdown time.
• Shipping expenses may be reduced; orders which previously may have required next day shipment can be shipped second day.
• Everyone likes fast shipments. (Next day delivery of our favorite consumer products has spoiled us, hasn't it?)
Nordfab has always been known for FFR, Fast, Friendly and Reliable, and, with Nordfab Now, we will be faster, friendlier, and more reliable than ever.