Quick-Fit® Ducting for Dust Collection / Ventilation in Educational Institutions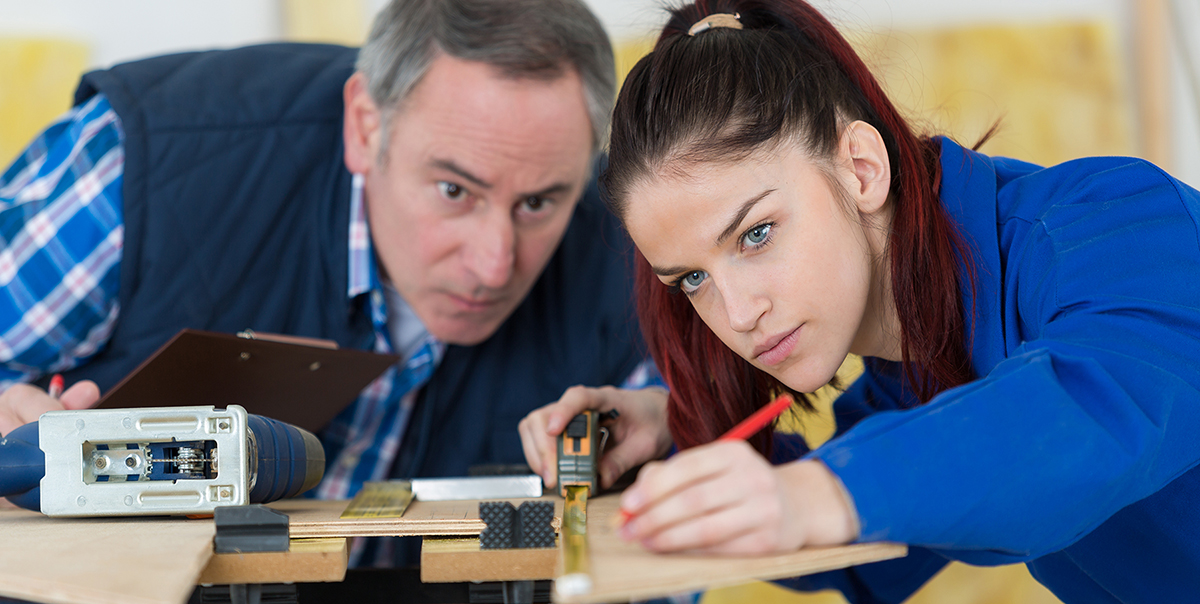 Nordfab ducting is installed in thousands of school settings, including high schools, middle schools, vocational schools, and colleges and universities. Educators have chosen Quick-Fit clamp-together ducting for dust collection systems in their maintenance, machine, carpentry, and other vocational workshops because Quick-Fit is:
Easy and quick to install. Quick-Fit can be installed by school maintenance teams or even by teachers or students.
Easy and safe to clean out. Just unclamp it. There are no access doors with sharp edges creating cut hazards. There are no screws, bolts, or caulking to remove. No cutting or welding which may require external contractors.
Easy to re-use, add-on, or replace components. When machinery needs to be moved, Quick-Fit ducting is quickly dismantled and then re-used in a different configuration.
Nearly leak-free. Other types of ducting leak at the joints, screws, and seams and require caulking at every joint. Proper installation of Quick-Fit (which is easily accomplished) results in almost no leakage.
Is easily adapted to existing dust collection ductwork. Nordfab offers a variety of adapters and methods for integrating Quick-Fit with previously installed ducting.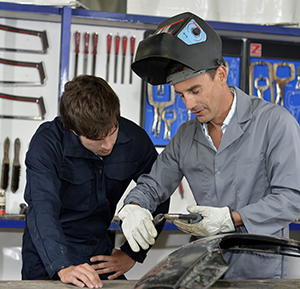 What does this mean for Quick-Fit users:
Reduced time for installation (approximately 50% less time than other types of ducting)
Fewer safety hazards during installation and cleanout
Longer lifecycle / sustainability. Quick-Fit holds its value due to its ability to be reused and due to its durability
Energy efficiency and cost savings associated with a more efficient dust collection system
These benefits make it easy to understand why so many schools and universities have chosen Quick-Fit.
If you are interested in finding out what a Quick-Fit ducting installation would look like in your setting, our experts can quickly provide a 3D design, along with an estimate for the ducting you need in your educational institution. Learn more about our 3D design tool here.
Nordfab ducting is easily specified. Architectural / engineering teams can download our product specifications from ARCAT® or MASTERSPEC®. Learn more about our specifications.
Learn more about ducting for dust collection
Contact Nordfab for assistance with ducting for your learning environment or to learn more about our solution.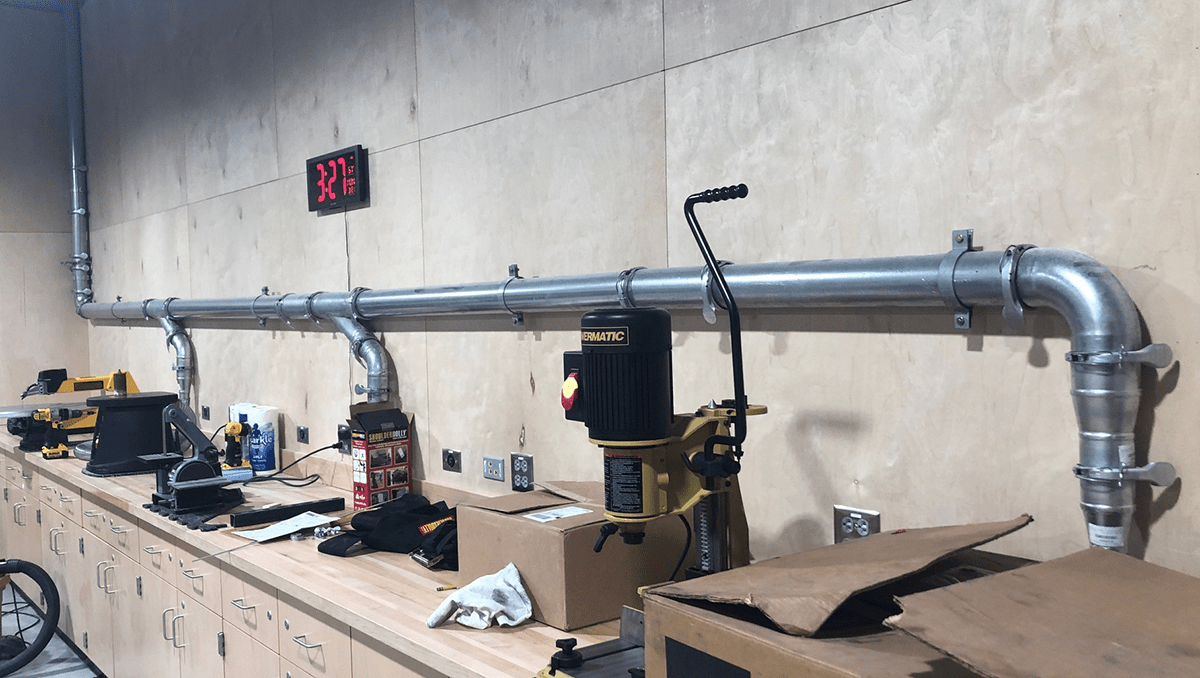 Nordfab Quick-Fit ducting in university laboratory (photo taken during installation)