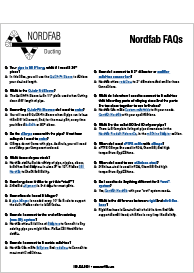 Chances are you have some questions regarding your specific duct installation- we're here to help! Download our FAQ PDF and find answers to our most common questions.

Examples:
Do the clamps come with the pipe?

If not, how many do I need to order?

What items do you stock? What's the exact OD and ID of Nordfab pipe?

When do I need to use stainless steel?