A manufacturer of drop-in filters, filter modules, and molecular media for industrial and commercial applications was in need of an updated dust collection system for capturing VOCs, odor and carbon black / charcoal dust.
One of the design considerations for the new facility was to provide the cleanest air and safest environment for their employees. The manufacturer chose Nordfab authorized dealer, Sledge Tech, to provide new designs for their source capture hoods and other new ductwork.
Sledge Tech properly designed hoods and ductwork using the correct capture velocity and duct velocity to successfully capture the dust.
As you can see from before and after images, the dust and fumes are now quickly pulled into the dust and fume collection system which includes Nordfab® ductwork. (photos above and video below show the new ductwork and hoods)
The new installed dust collection ducting and hoods improved the indoor air quality by more than 500% in some areas and more than 300% plant-wide. Sledge Tech increased the velocity of the hoods, which were not designed for the correct capture velocity, to 350 FPM and the updated system is working exceedingly well. (photos below show the facility prior to the dust collection system upgrade)
The Sledge Tech team has over 30 years of combined experience in the commercial and industrial air filtration industry and can help you solve virtually any air quality issue resulting from your manufacturing process.
Sledge Tech
ph. 706-409-4544
email [email protected]
Sledge Tech (sledge-tech.com)
Below are facility photos taken prior to the update of the dust collection system. The video shows the facility after the dust collection system was upgraded.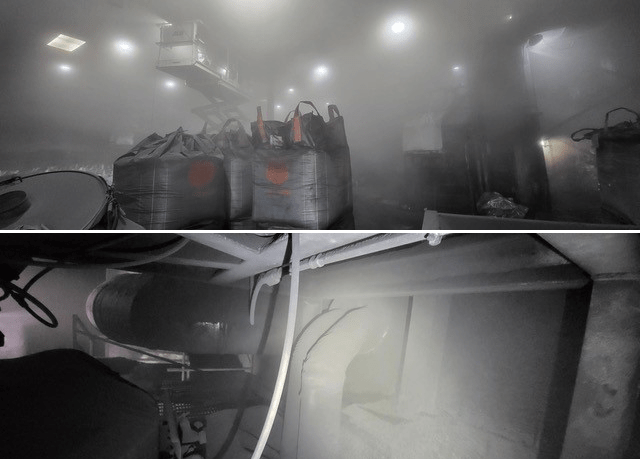 Video below shows dust being properly collected after the dust collection system upgrade.