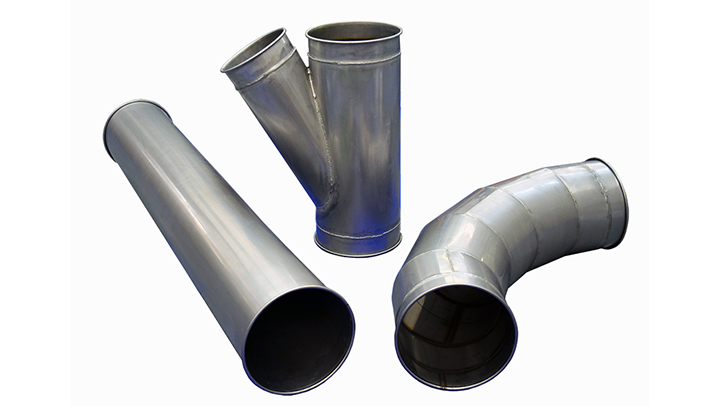 Nordfab Quick-Fit® stainless steel duct is now available in 18 gauge steel and 16 gauge steel.

Heavier gauge stainless steel ducting is a requirement for some applications such as:
Corrosion resistance requirements
High abrasion applications
Markets such as Agricultural (ex. grain, seeds) and Chemical
Nordfab stainless steel ducting is available with Quick-Fit clamp-together connections in diameters from 8" to 24". Flanged ducting is generally available in diameters up to 40".
Please refer to our Product Reference for size availability of specific products.

These products are fully constructed in the specified gauge - either 18ga or 16ga, not with lighter gauge collars.

Heavy gauge stainless steel products will be supplied standard with passivation. Passivation helps to restore corrosion resistance after the welding process.

Please contact Nordfab Americas or your local Nordfab Authorized Dealer for assistance with quotes for this new product.