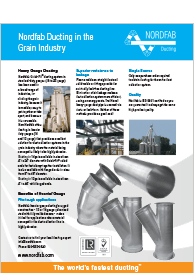 There are many dust collection requirements in the grain industry. Nordfab's standard duty QF ducting has long been used in dust collection systems in grain applications.
Nordfab's heavy gauge ductwork is also excellent for grain handling, especially due to its ability to withstand abrasive materials.

Download this flyer to learn more.