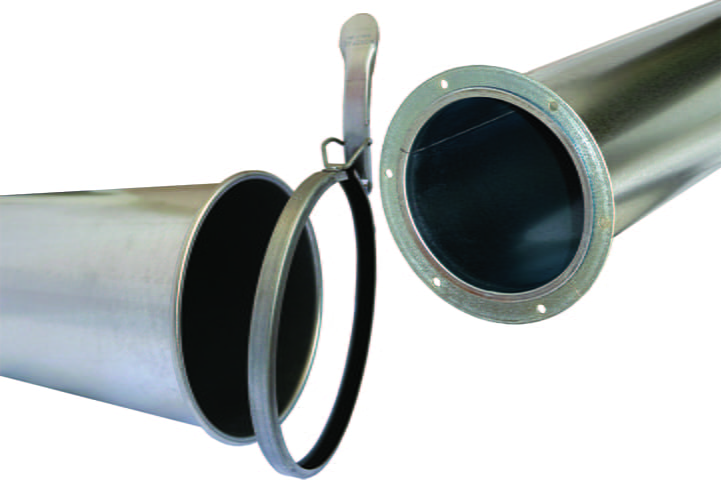 Ducting for A Variety of Industrial Applications
Nordfab Americas provides ducting systems for a variety of industries for dust and fume collection applications:
The Nordfab

®

Quick-Fit

®

Duct System is used in a wide variety of industries, from cement production to food and pharmaceutical manufacturing, in facilities of all sizes – from large manufacturing plants to small labs to one-person woodworking shops. The QF Clamp in conjunction with the unique rolled ends on components allow quick and easy installation or disassembly. QF ducting is available in galvanized and Stainless Steel construction in diameters from 3 inches to 24 inches. Larger sizes are available with flanged ends.

Nordfab Americas offers 14 gauge and 12 gauge galvanized steel duct fittings for abrasive industrial dust and fume collection applications. 14 gauge duct is available with QF ends in sizes from 8 inches to 24 inches. Flanged ducting is available in 14 and 12 gauge construction in diameters up to 72 inches.