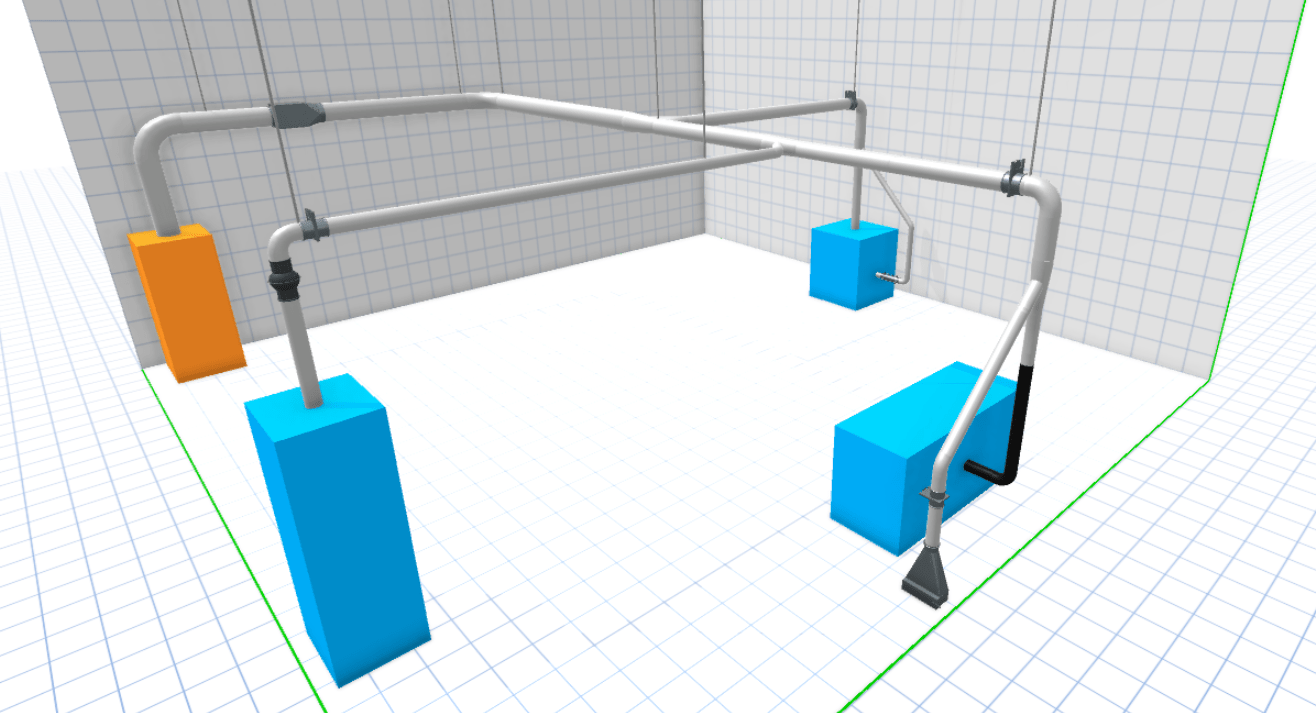 Quick-Fit Visual 3D Duct Installation Design
Nordfab's array of tools for designing ductwork installations now includes an online 3D drawing tool, Quick-Fit Visual (QFV). The new tool can be used to create 3D designs to help facility owners visualize Nordfab duct collection duct systems in their working space.
What is Quick-Fit Visual?
QFV is a free-to-use web application available in PC browsers for Nordfab Authorized Dealers to use. QFV users have the ability to work with a combination of wizards, duct path definitions, automated pressure loss calculations, and manually placed products to create an appropriate ducting solution. Users can create 3D drawings and CAD outputs along with bills of material which can be integrated into Nordfab's quoting tool as new quotes.
QFV greatly reduces the amount of time required to create installation drawings and eliminates having to purchase costly software licenses or time-intensive, specialized education to learn CAD applications.

QFV provides an immediate quote, bill of material, and installation plan. Users can export a CAD file which can be imported into more comprehensive facility drawings. Nordfab dealers can place orders for their customers within minutes of creating a QFV design.

QFV is designed to incorporate Nordfab's standard Quick-Fit Ducting so that orders can be quickly shipped within 3 to 4 days.


Award-winning design tool
QFV's innovative approach has been recognized with a Visionary New Products award at an international exhibition in Las Vegas. Want to receive a 3D design and estimate for Nordfab ducting for your facility? Contact us for a free demo.